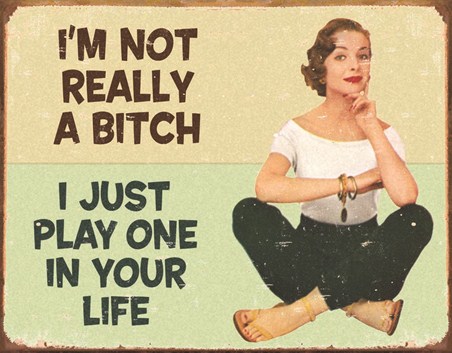 41.5cm x 32cm (16" x 13") Tin Sign
Quote Humour Tin Sign: Ever been called a bitch? Well here is the perfect come back, in this hilarious retro style sign that is sure to have you laughing out loud. A stunning brunette sits calmly, resting her head on her hand as she smirks coyly into the camera stating, "I'm not really a Bitch, I just play one in your life". With the page divided into two, illustrated in green and brown, it is clear this lady has two sides to her or that's what she wants us to believe. With her hair swept to one side perfectly and expensive gold jewellery on her wrists, it is clear that she is not one to be messed with. Show your man who is boss with this ultra brassy and energetic tin sign that is sure to empower you!
Price: £12.99
In stock
Ships within 24 hours
Customers Who Bought This Item Also Bought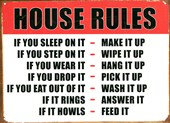 House Rules
If You...
Tin Sign
30cm x 40cm
£12.99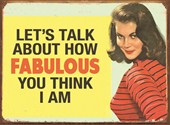 How Fabulous do you think I am!, Retro Sign
Tin Sign
41cm x 30cm
£12.99