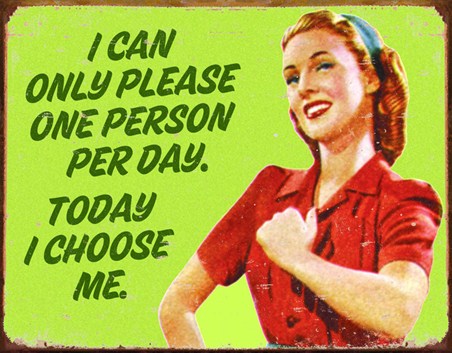 41cm x 30cm (16" x 12") Tin Sign
Humour Tin Sign: There is nothing more enlightening than seeing a big smile on a woman's face...especially when it is loaded with sarcasm! This excellent tin sign is packed with retro humour which is guaranteed to give the modern woman a good giggle. A cheerful looking 1950's role model housewife swings her arm in glee as she states 'I can only please one person per day, today I choose me'! The perfect tin sign for women everywhere who knows that they are number one and deserve a bit of "me" time now and again to indulge in everything from a creamy coffee to a candle lit bath. Display this comical sign on your wall and let the world know that today is just not their day!
Price: £12.99
In stock
Ships within 24 hours
Customers Who Bought This Item Also Bought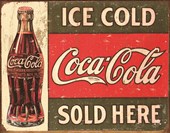 Coke Vintage
Sold Here
Tin Sign
41.5cm x 32cm
£12.99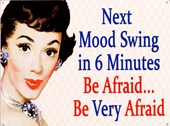 Be Afraid!
Mood Swing Alert
Tin Sign
30cm x 40cm
£9.99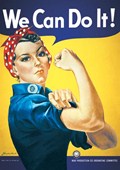 We Can Do It
Howard Miller
Poster
61cm x 91.5cm
£2.99 40% off