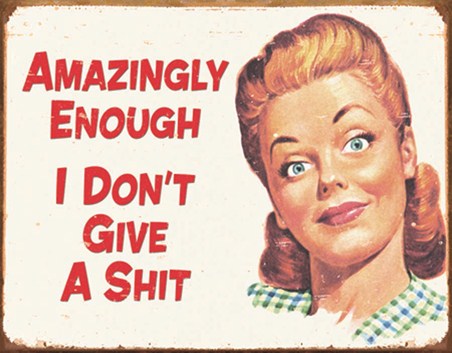 41.5cm x 32cm (16" x 13") Tin Sign
Quote Humour Tin Sign: Staring into the camera with a disobedient look on her face, this peeved lady would appear proud as she tells us "Amazingly Enough, I Don't Give a Shit". With wide eyes and a sly smirk on her face she is on a mission to tell the world that she does not care, she is a feisty, independent lady that can say what she thinks and that is that. In 50's style clothing and lack of colour, this nostalgia provoking image is retro in its styling, making the quote even more tongue in cheek. Girl Power works its way right through this image and would make a perfect gift for any independent lady.
Price: £12.99
Out of Stock
Sorry, this product is temporarily out of stock. To be notified when available email
contact@popartuk.com
Customers Who Bought This Item Also Bought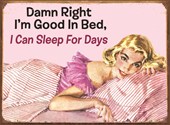 Sleep for Days
Good in Bed
Tin Sign
41cm x 30cm
£12.99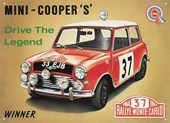 Drive The Legend
Mini Cooper S
Tin Sign
41cm x 30cm
£12.99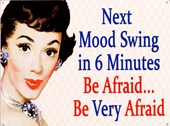 Be Afraid!
Mood Swing Alert
Tin Sign
30cm x 40cm
£9.99