The Original Scottish Syrup Blend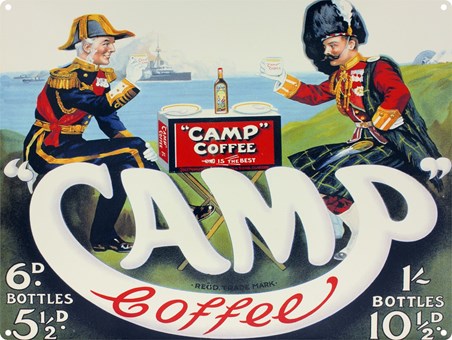 40cm x 30cm (16" x 12") Tin Sign
Beverages Tin Sign: If you can remember when Camp Coffee was the most popular choice for a quick brew then how about hanging this wonderful vintage style tin sign on your wall to evoke some nostalgic thoughts. Production with Paterson & Sons Ltd started in 1876 and this coffee flavoured syrup is a blend of water, sugar, coffee essence and chicory which provides an interesting alternative to real coffee. So if you are looking for a classic beverage sign to hang up in your kitchen, then how about choosing this "Camp Coffee" to gaze at whilst you sip this Scottish syrup.
StockID: 13652
Price: £12.99
In stock
Ships within 24 hours
Customers Who Bought This Item Also Bought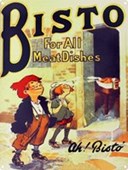 For All Meat Dishes
Ah! Bisto!
Tin Sign
30cm x 40cm
£12.99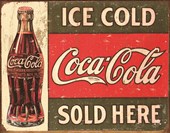 Coke Vintage
Sold Here
Tin Sign
41.5cm x 32cm
£9.99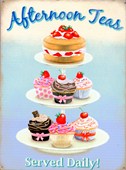 Afternoon Teas Served Daily!
Cakes
Tin Sign
30cm x 40cm
£9.99