Black Friday Weekend
— 25% Off All Murals, Tin Signs, Calendars & Framed Posters!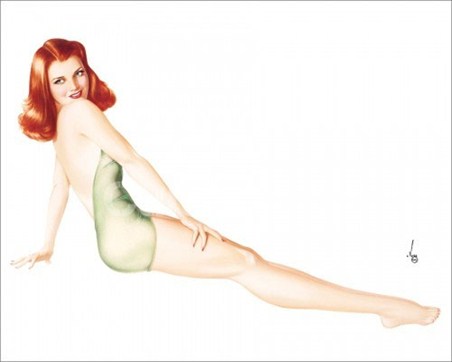 25cm x 20cm (10" x 8") Poster Card
Pin-Up Art Poster Card: Take a step back in time to the 1940's and discover the tantalising work of artist, Alberto Vargas, with this stunning poster card that captures vintage art at it's best. During the hard times of World War II, Vargas created pin-up art such as this enchanting image of a fiery red head in a green bathing suit to keep up the morale of our troops. Designed originally for 'Esquire' magazine, the stunning images catered for every man's needs with a huge variety of brunettes, blondes and redheads, featured in feminine outfits and strikingly seductive poses. This attractive lady looks beautifully demure in this vintage poster card that is sure to bring a smile to your face.
StockID: 12777
Customers Who Bought This Item Also Bought