38%
OFF!
Beyond Hana's Gateáby Christian Riese Lassen
Fantasy Art 8 Sheet Wall Mural, 366cm x 254cm View all Wall Murals…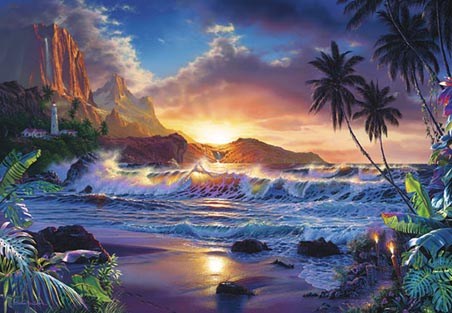 366cm x 254cm (144" x 100") Giant Wall Mural
Art Giant Wall Mural: This gorgeous giant mural features one of the most popular works by world famous fantasy artist Christian Riese Lassen, who uses his paintings to draw attention to the sorry plight of marine habitats and creatures due to our changing environment. Entitled 'Beyond Hana's Gate', this image is sure to look stunning on the wall as it depicts huge, white-tipped waves crashing onto a deserted shoreline, exquisitely illuminated by the setting sun.
StockID: 9231
Sale Price: £24.99
Normal Price: £39.99
You save: £15.00 (38%)
In stock
Ships within 24 hours
Customers Who Bought This Item Also Bought